2016 National Festival Poster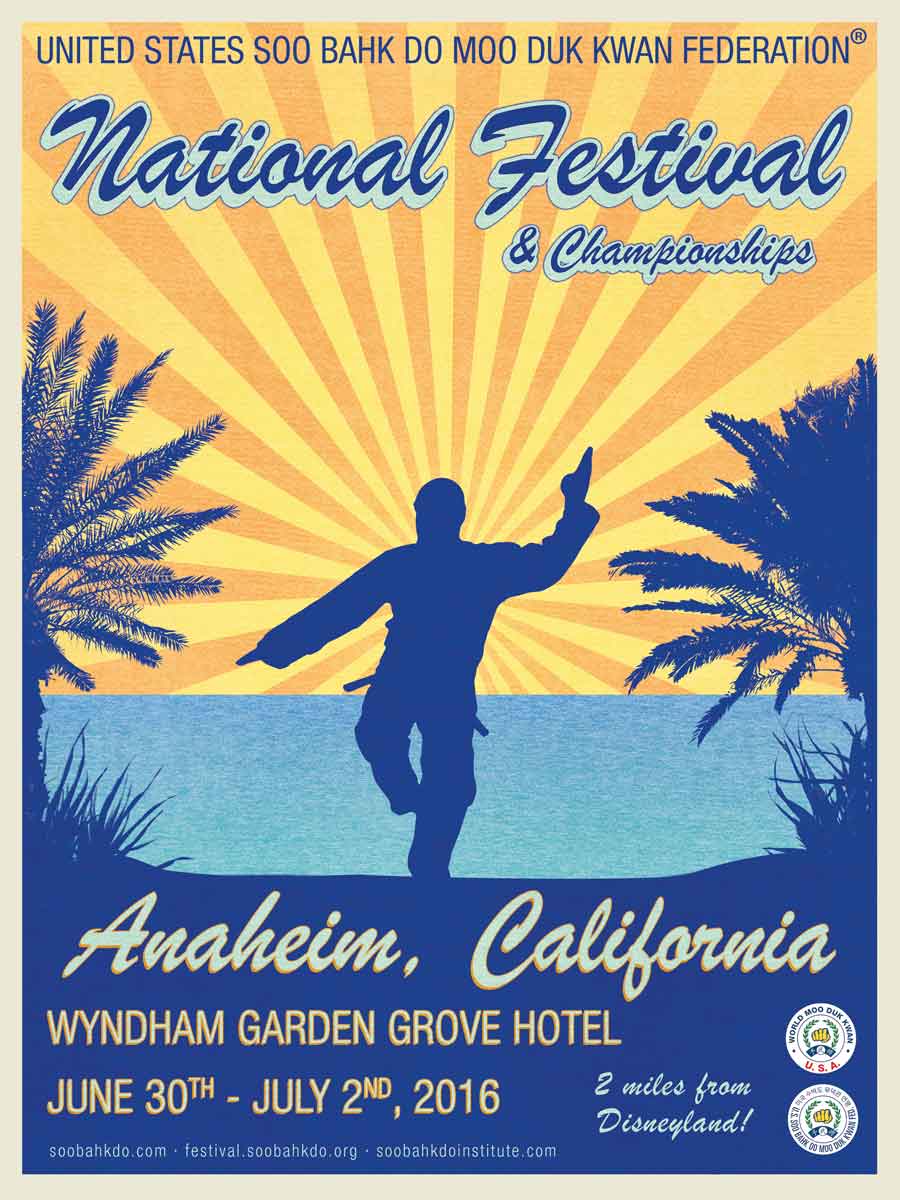 Download and print one today!
18 x 24 or 8.5 x 11 Design by Kyo Sa Nim Tim Rupert
Region 9 members are excited to host you during your attendance of the 2016 National Festival only two miles from Disneyland park.
Be sure to reserve a hotel room before the low rates for the Soo Bahk Do® group block are all filled.
2016 will be the first year that Dan members can register to participate in Moo Do Sparring divisions in addition to traditional point sparring divisions and hyung divisions.
Early registration opens soon. 
Click the image to download the file