U.S. Soo Bahk Do Moo Duk Kwan Federation Officials are now receiving bids to determine if Gup competition will be added to the 2015 National Festival agenda.
Click to place your bid and read more about proposed Region 1 destinations.
Read More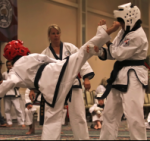 2015 National Festival Bidding Is drawing to a close and less than 24 hours remain to select the 2015 National Festival destination and to decide whether or not Gup competition will be included in the 2015 agenda..
Read More